RealCom's solution is a proprietary programming tool – tailor-made to ensure total control in manufacturing, warehousing and transport. It alerts you to problems that could occur at any time – and suggests measures BEFORE they occur.
This means that the foundation for decisions regarding production, warehousing and transport allows management to always find the appropriate staffing and operational measures. So far, our software solution has been provided to bottling and foodstuff plants, as well as newspaper mailrooms, but it can easily be adjusted to any industry using logistics/lean. The solution can also simply be adjusted for any existing system.
Our specialist have in-depth knowledge of newspaper production and mailroom control systems. We have supplied a wide range of applications to Newspaper printing plants in Norway, Sweden, Israel and France. 
Provides management with a total overview of paper and time consumption. The solution includes the following standard features:
Paper tracking from folder to stacker
Waste analysis
Overview of copies at interim storage
Time consumption analysis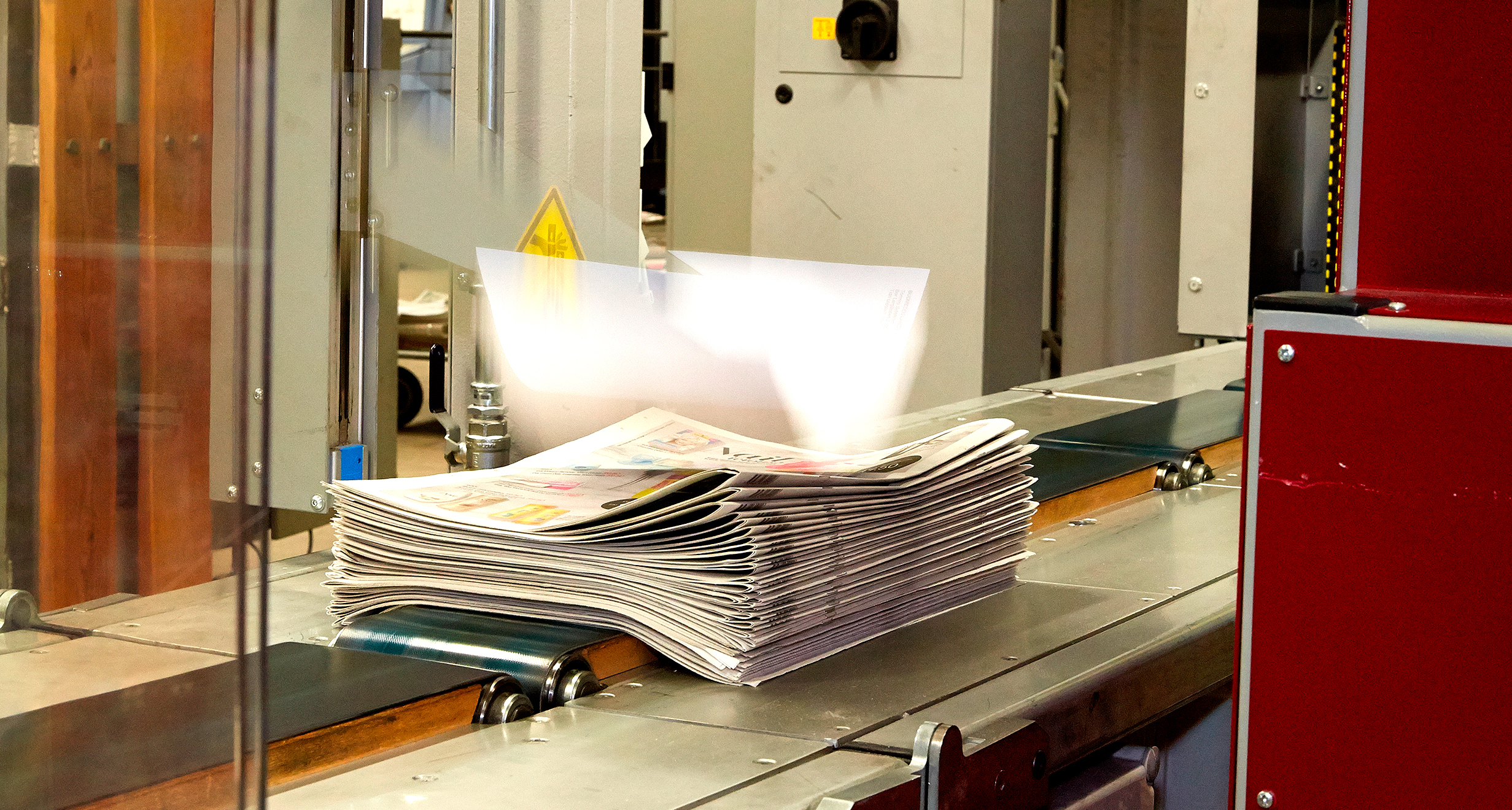 A universal stacker control system compatible with all models. The system includes the following standard features:
Production planning
Subscriber data import
Production line set-up
Stacker management
Integrated inkjet transporter addressing
Top sheet printing and application
A complete solution for managing package bundle flow from the stacker to the trucks. The system includes the following standard features:
Bundle management system aided by scanners and cameras
Push-out control to the correct vehicle
Login feature for drivers
Ramp displays
Reporting
Identification of packages without barcodes (OCR)